SHOP NOW FROM OCTOBER 6th - OCTOBER 20th!
BACK ORDER IN CAMPAIGN 22 THROUGH OCTOBER 29th!
OUTLET CATALOGS FOR CAMPAIGN 22 ... ORDER NOW THROUGH OCTOBER 20th!
WHAT'S HOT IN CAMPAIGN 22

 
MAKE AN ENTRANCE!
This intoxicating floral oriental combines luscious nectars, pink florals and creamy gourmands to make a lasting impression! Both Outspoken Party! by Fergie Eau de Parfum and Body Lotion for $25. Make a DIFFERENCE... Avon will donate $5 to the Avon Breast Cancer Crusade with the purchase of every full-size Outspoken Party!
You and I together with Avon can HELP save lives! Avon will donate $4 to the Avon Breast Cancer Crusade with each necklace purchase.  Intro price ... $20
Twelve gorgeous shades, FREE of heavy waxes ... offers a weightless gel formula with True Color Technology...  Lowest Price Ever ... $3.99 each
HOW TO WEAR DARK LIPSTICK COLORS JUST IN TIME FOR THE FALL! 
THREE STYLES IN ONE!
Interchangeable layers of silverstone and clear stones complement multiple fashion looks. Special Intro Price... $19.99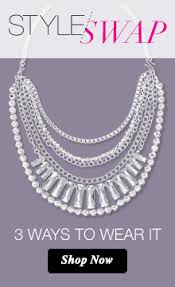 Savings on shampoos, conditioners, treatments and styling tools. Save 40% off!
                                DO YOU  WANT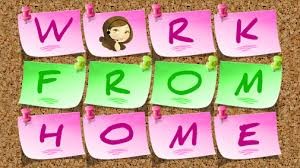 Sign-Up to Sell AVON ... Become an Avon Rep! For $15
"BE EMPOWERED"
YOU ARE SO MUCH MORE BEAUTIFUL THAN YOU REALIZE!
If you look in the mirror and don't see real beauty, you're looking too hard---or not hard enough. Beauty is a blend of inside and out, and to be beautiful, you don't need to be perfect. You just need to be you!
LIKE. SUBSCRIBE. FOLLOW. CONNECT!
Be sure to follow me on: sheilasavonbeautyblog.com, Facebook, Twitter, Pinterest, Google+ and LinkedIn !
Visit and "LIKE" my AVON Facebook Page at: www.facebook.com/avonsheilaw
Check out my latest blog post and SUBSCRIBE to my AVON BLOG on: sheilasavonbeautyblog.com
FOLLOW me on Pinterest at:www.pinterest.com/avonsheilaw
FOLLOW me on Twitter at:www.twitter.com/SheilaW66984759
FOLLOW me on Google + at: https//plus.google.com/+SheilaWrightAvonBeautyNC
CONNECT with me on LinkedIn at:https://www.linkedin.com/in/avonsheilaw
DON'T FORGET TO SUBSCRIBE TO MY BLOG VIA EMAIL, BEFORE YOU LEAVE TO RECEIVE UPDATED POSTS!!!!
THANKS FOR VISITING!